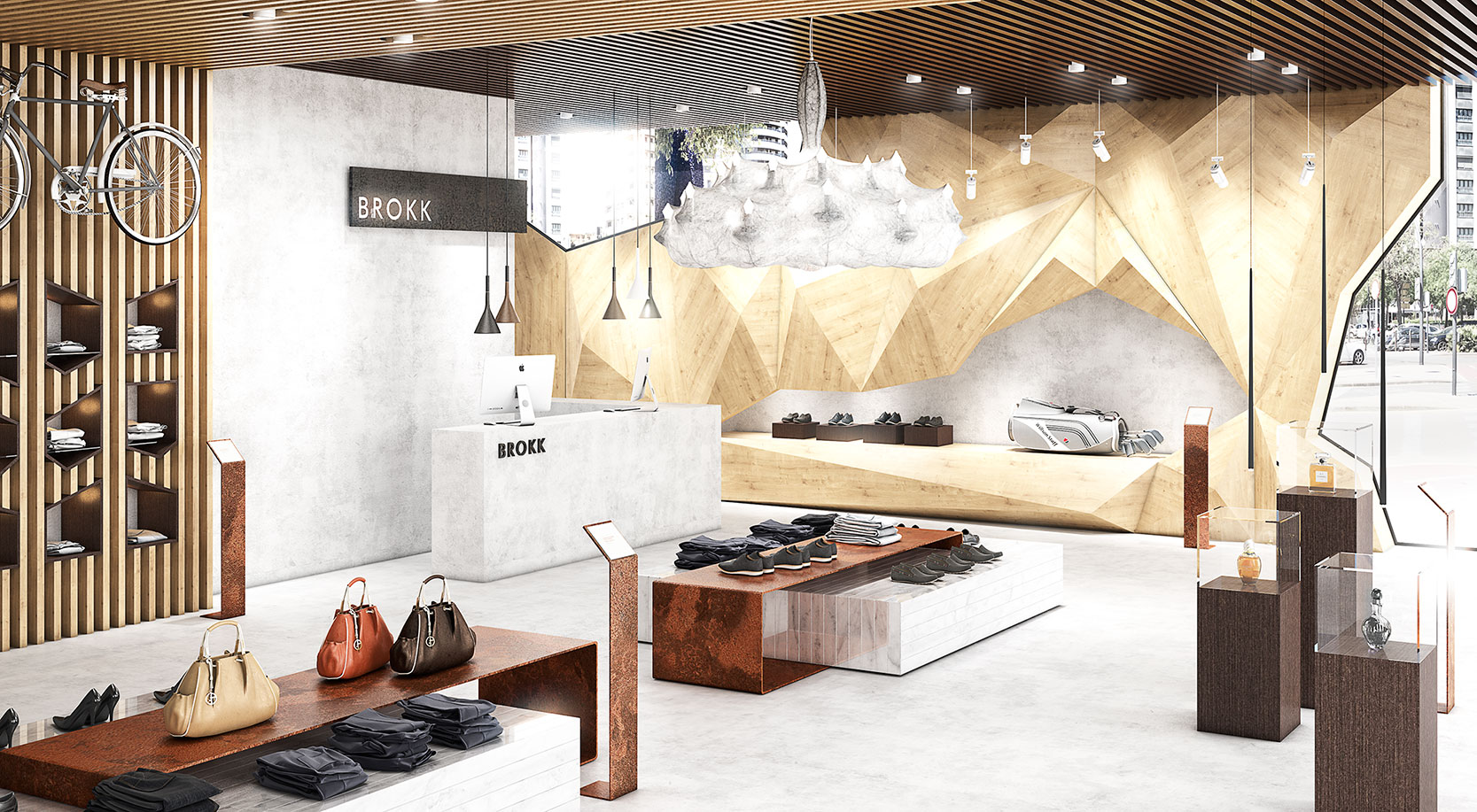 Retail 3D designs
When a designer or an architect is faced with the task of presenting the project of a new commercial space 3D designs become the most effective professional tool for their work. But, in addition, a presentation in 3D is the most impressive, and the easiest to visualize and understand. It is no longer necessary to present complicated plans to the client. A 3D image explains itself.
For over 15 years we have been accumulating experience in 3D designs for commercial spaces of all kinds, from local businesses to internationally renowned franchises, and we work with clients who come from different sectors such as architecture, furniture, fashion, cosmetics , pharmacy, leisure and hospitality.
3D designs with commercial value
Our usual work in the retail sector is basically to create 3D images for a specific commercial establishment, or for a series of premises of the same franchise. Each new project is a special challenge, and we develop it partially or completely according to the client's needs.
It may happen that the design is already predetermined, as in the case of franchises. Otherwise, our designers are prepared to tackle this task taking as reference the indications and the tastes of the client about the type of commercial establishment that is looking to create.
The visual representation of an establishment that is about to be built is much better understood with the use of photorealistic 3D images, because they convey the commercial concept more powerfully and more accurately. And above all, spaces designed with 3D transmit sensations and new emotions of a microworld in which we can visualize every little detail.
Our commercial interior design projects adapt to the philosophy of each establishment, brand or franchise, proposing solutions that help to enhance the fundamental concepts to make them reach the final recipient: the consumer.